This month's study question from the Solomon Online Exam Simulator question database is now available!
***Submit your answer to info@solomonexamprep.com to be entered to win a $10 Starbucks gift card.***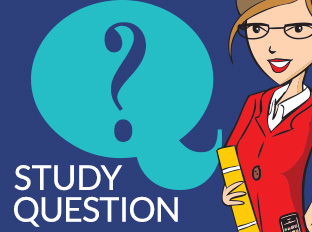 Question (Relevant to the Series 7, Series 27, and Series 52): John Johnson is interested in investing in municipal bonds, but wants to be sure he can convert his investment to cash quickly in case an unexpected expense comes up. Which of the following investments would allow John to return the investment to the issuer and receive money prior to maturity?
Answers:
A. Moral obligation bond
B. Revenue anticipation note
C. Zero-coupon bond
D. Variable-rate demand obligation
Correct Answer: D. Variable-rate demand obligation
Rationale: Variable-rate demand obligations (VRDOs) contain a put option, which gives investors the right to put the security back to the issuer at any time, at a price equal to the bond's face value plus accrued interest. For example, assume that an investor has a VRDO with a face value of $1,000 and accrued interest of $30. The security will mature in a little under three months. Due to a pressing medical expense, the investor decides to return the VRDO to the issuer and receive the $1,030.
Congratulations Marty T., this month's Study Question of the Month winner!