The
Solomon System
Helping you pass your securities licensing exams quickly and painlessly.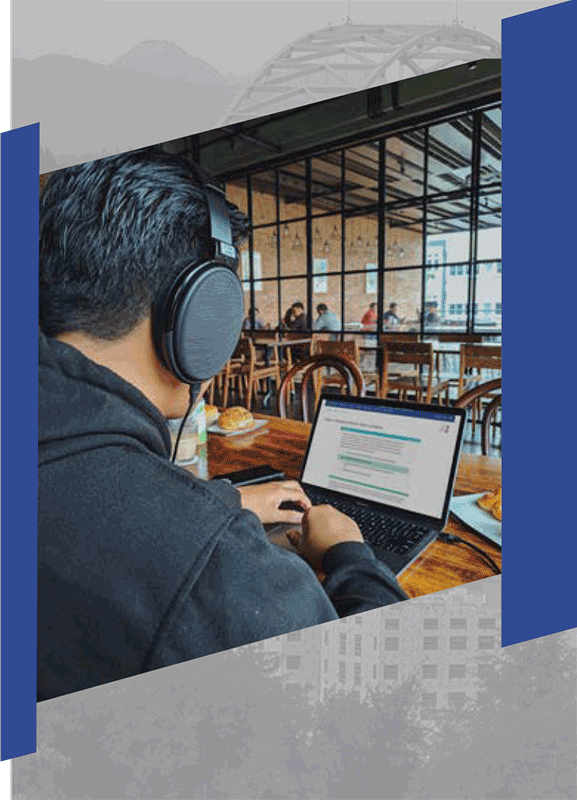 Solomon Exam Prep offers studying resources for 21 different securities exams from FINRA, NASAA, MSRB, and NFA.
Customer-focused,
Founder-run

Karen Solomon, Ph.D., and Jeremy Solomon, MBA, Wharton, co-founders and co-owners, and their amazing team of employees, are dedicated to helping Solomon's students pass their exams swiftly and painlessly.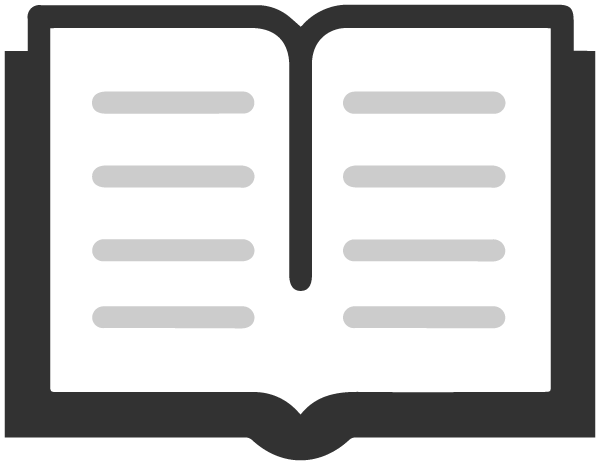 The Solomon Study Guides, written in clear easy-to-understand language, contain the information you need to know to pass your exam. Comprehensive and continually updated, the Study Guide contains charts, graphs, and practice questions, as well as a glossary of key terms.
Available online or hardcopy
Constantly updated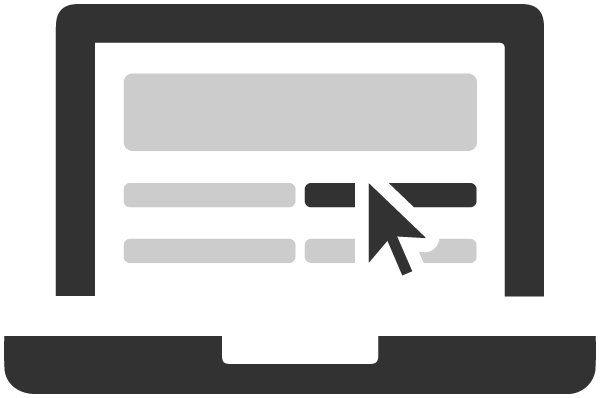 Designed to work with the Solomon  Study Guides, the Solomon Exam Simulator offers thousands of practice questions so you can hone, track and assess your knowledge. Once you've read the Study Guide, the Exam Simulator allows you to use and practice what you've learned. 
CLICK HERE to try sample quizzes.
Unlimited full or partial tests
Timed or untimed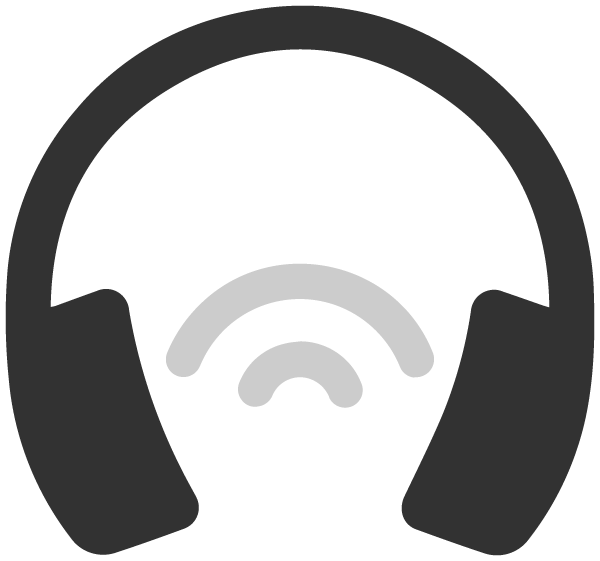 Solomon Audiobooks offer you the perfect way to study for your exam while commuting, working out or doing the dishes! Solomon audiobooks are unabridged audio recordings of the Solomon Study Guides. 
Unabridged study guides
Listen online or download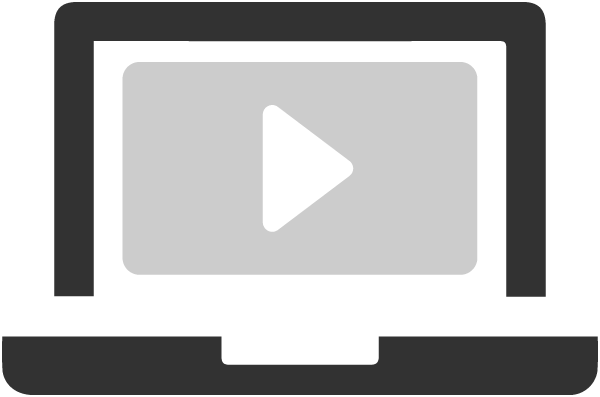 The Solomon Video Lectures highlight the most important and heavily-tested exam topics. Join Solomon Exam Prep professors as they review the need-to-know information in this clear, easy-to-understand, training course. This recorded course walks you through the most critical concepts. 
Watch anytime, unlimited times
Downloadable notes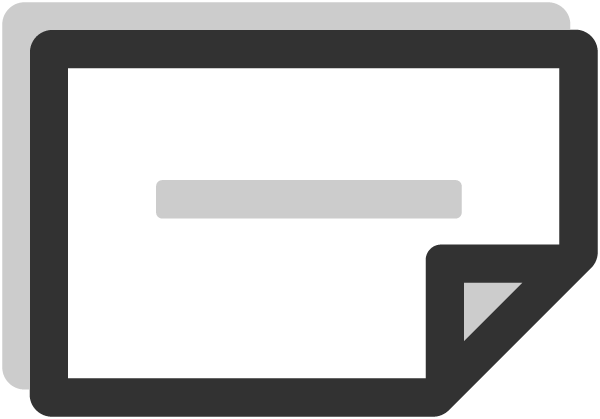 Learn key definitions and concepts for your exam with the digital Solomon flashcards! The perfect supplement to our industry-leading study materials, the Solomon flashcard pack will help you learn foundational securities industry definitions and concepts with ease.

Glossary terms
True/False challenges
Pass Probability™ is Solomon Exam Prep's innovative technology that measures your readiness to pass your securities exam. Once you take five practice exams in the Solomon Exam Simulator, the Pass Probability™ tool calculates the probability that you will pass your test, with a percentage out of 100.
Your test will also be broken down by subject areas and show you where your strengths and weaknesses are.
Numeric probability of passing
Visually identify problem areas
Solomon Pass Probability and Remediation Reporting are currently available for the following exams: SIE, Series 6, Series 7, Series 24, Series 63, Series 65, Series 66, Series 79, and Series 82.
Access all content and products online or using the Solomon app*.
*Available for iOS and Android.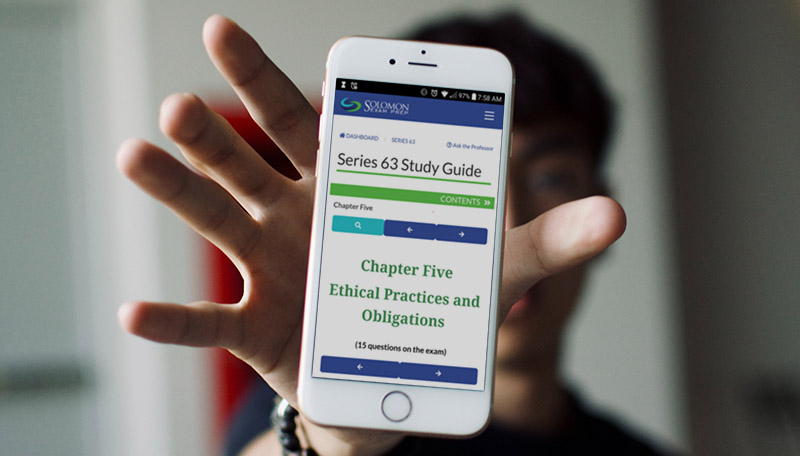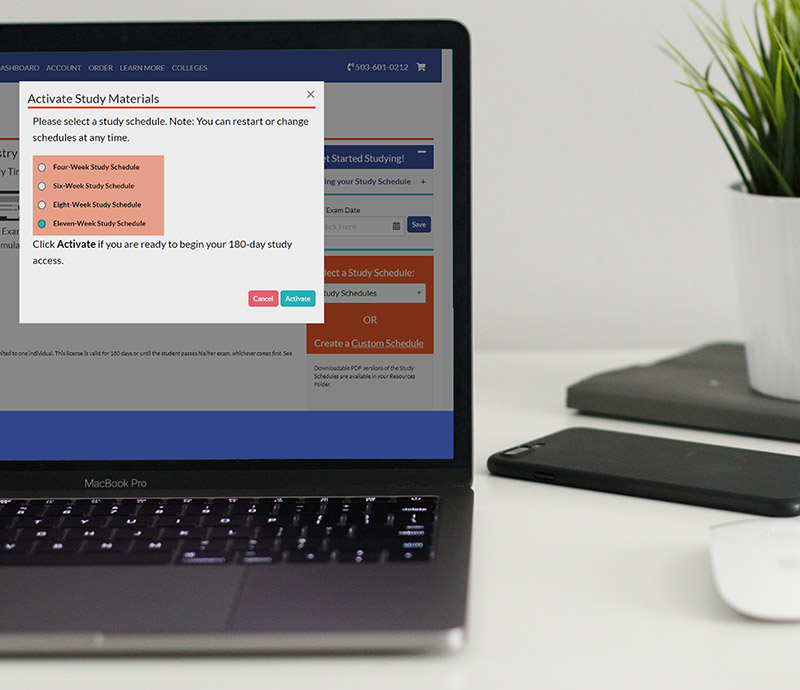 Plan with
Solomon
Study Schedule
Upon product activation, you are prompted to choose a study schedule. Follow Solomon's recommended schedule at the pace you select to cover all your bases and pass the first time.

Keep Track of Progress with Pass Probability™ 
Take five Solomon practice exams and the exclusive Pass Probability™ tool will indicate if you are ready to take your exam or not.
No need to wonder about where you need to improve. Solomon assessment tools will show where your strongest and weakest areas are for targeted focus.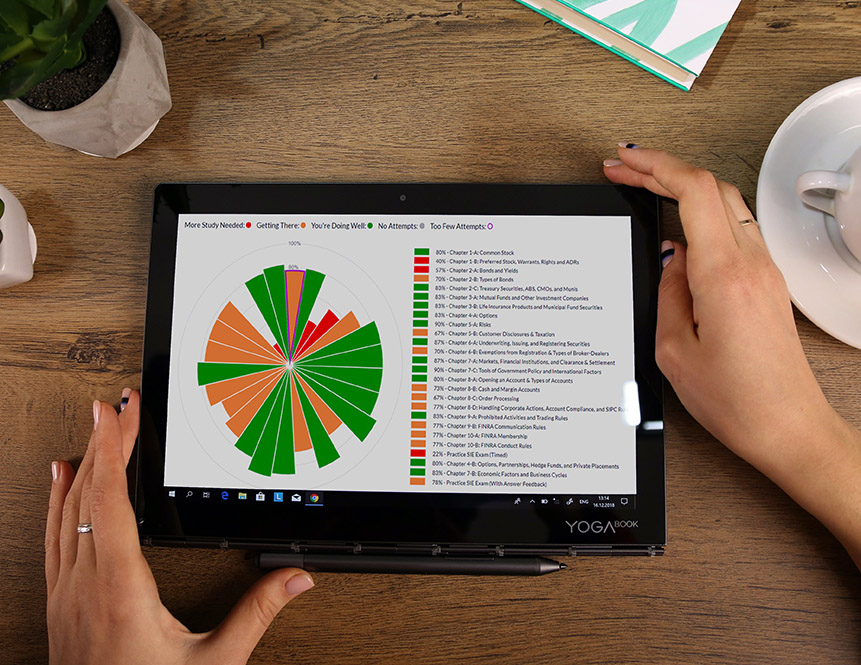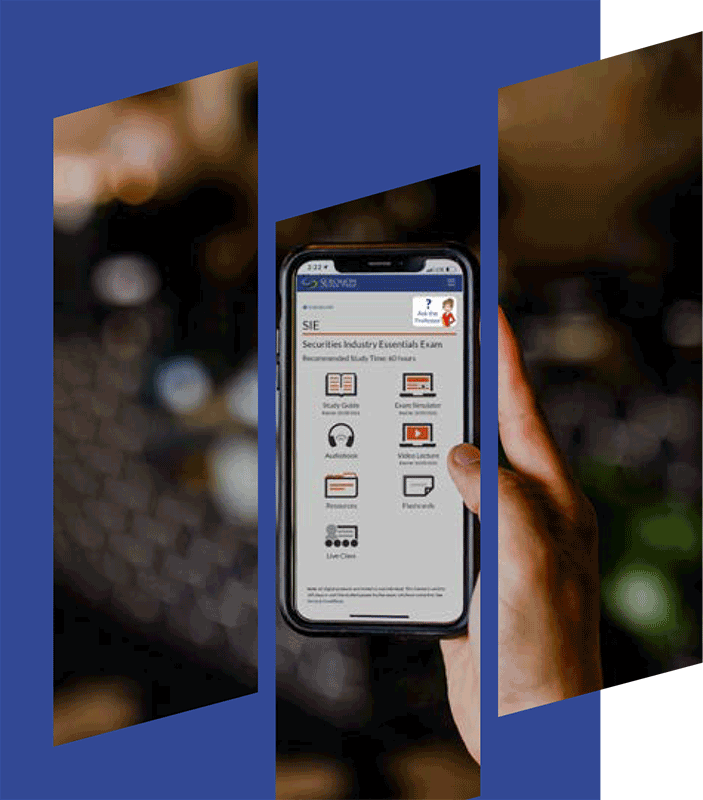 Confused? Stuck? Have no fear, with Solomon's "Ask the Professor" you have easy access to Solomon's content experts.
Receive custom responses from Solomon content professionals within one business day.
Ask follow-up questions for further clarification.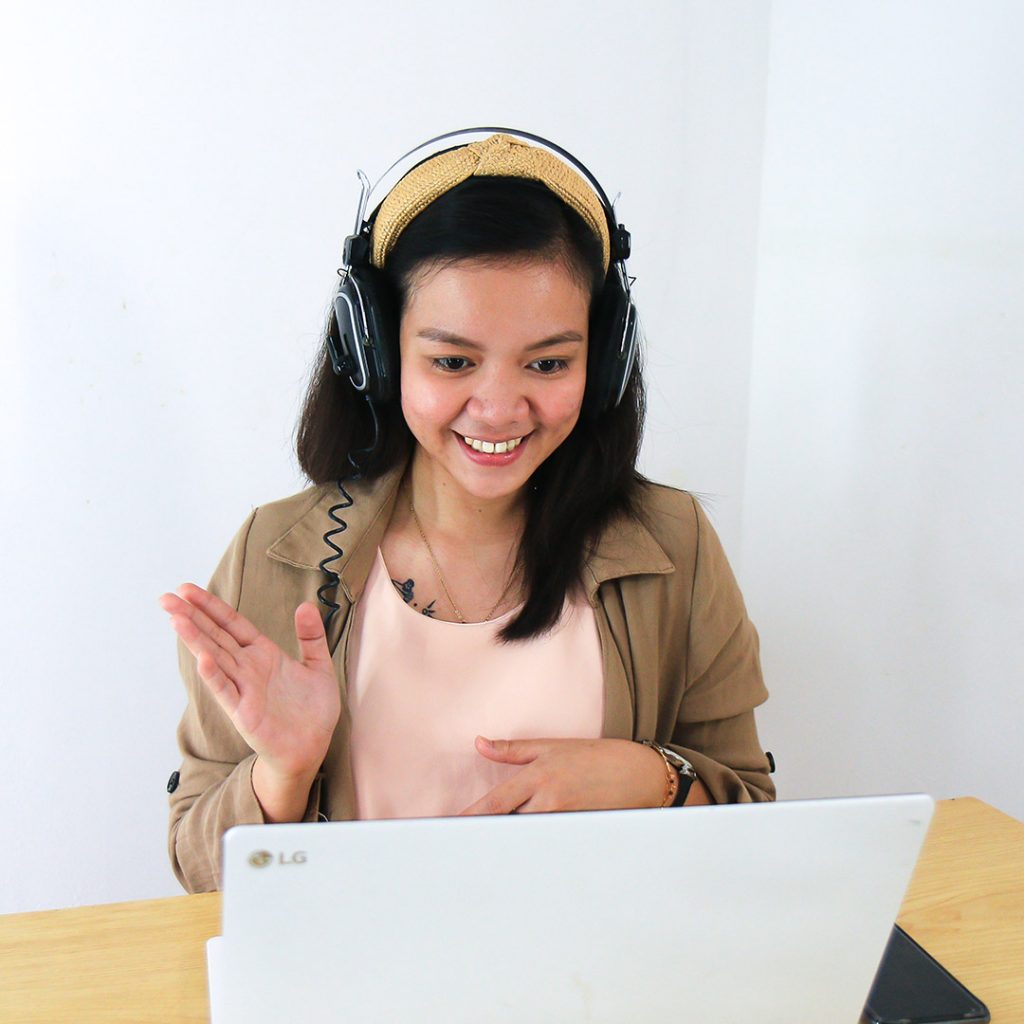 Upgrade with
Live Classes 
Classes are taught by Solomon Content Professionals over Zoom. Monthly SIE, Series 6, Series 7, Series 63, Series 65, and Series 66 classes available. Students receive class recording each day following the class.
Custom classes available on request.
Powerful Administrative Tools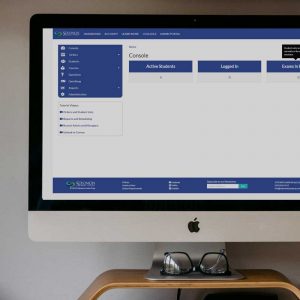 Monitor Easily with the Solomon Admin Portal
Use the Solomon Admin Portal Console summary to access a range of student metrics and reporting data, available across different leadership tiers with an assortment of detail levels.
Variety of privilege tiers available for different users, from Manager to Admin.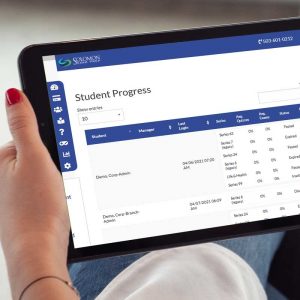 Access Individual Student Statistics
See all student data in one place as you keep track of their daily progress.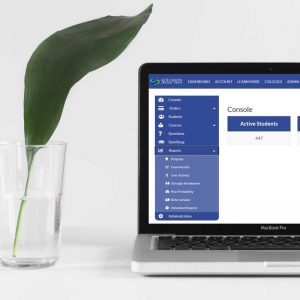 Real Time Reporting
Analyze students across a variety of metrics:
Quiz and exam averages
Activity on the platform
Pass probability
Study schedule progress
Data can be separated by student, branch and manager.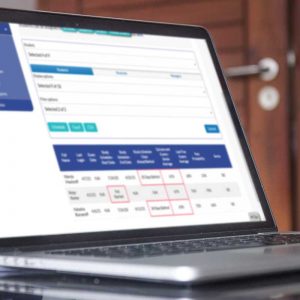 Access a Variety of Metrics in One Report
Create exportable reports keeping track of one or more users' activities such as:
Last Login
Exam Date
Study Schedule Days Ahead/Behind
Quiz & Exam Average Scores
Current Pass Probability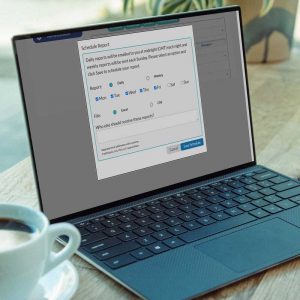 Schedule Reports
Conveniently schedule reports to be emailed to anyone. No Solomon account needed!
Automatic report delivery can be set up to be received daily or weekly.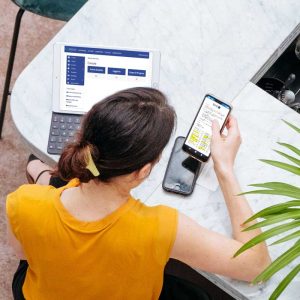 Remediation Reports
Personalized support for students who are not ready to sit for their exam.
Students are automatically sent an individual report when they complete 5 practice exams.
Summary of current study progress
Personalized recommendations on areas for growth
Study tips for the homestretch
Reminders about student support elements
Other options available:
Discounted one-on-one tutoring
Reset Exam Results for a clean slate
Visit Our Website
This is just the tip of the iceberg of the services and products Solomon Exam Prep has to help you pass your FINRA, NASAA, MSRB, or NFA exam.
Come explore what Solomon can offer you.
Solomon Exam Prep
Two leading providers of education solutions for the securities industry...
Read More