This month's study question from the Solomon Online Exam Simulator question database is now available.
***Submit your answer to info@solomonexamprep.com to be entered to win a $10 Starbucks gift card.***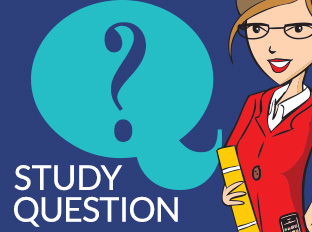 Question (Relevant to the Series 7, Series 52, Series 62, Series 65 and Series 66):
The interest rate on a SLGS certificate or bond can never fall below:
Answers:
A. The Treasury rate
B. One basis point above the Treasury rate
C. One basis point below the Treasury rate
D. Zero
Correct Answer: D. Zero
Rationale: The SLGS interest rate is always one basis point below the Treasury security that has a comparable maturity, unless the Treasury rate itself equals zero, which is the floor below which the interest rate on a SLGS cannot go. In this case the Treasury rate and the SLGS rate will be equal.
All study questions are from Solomon's industry-leading Online Exam Simulator.