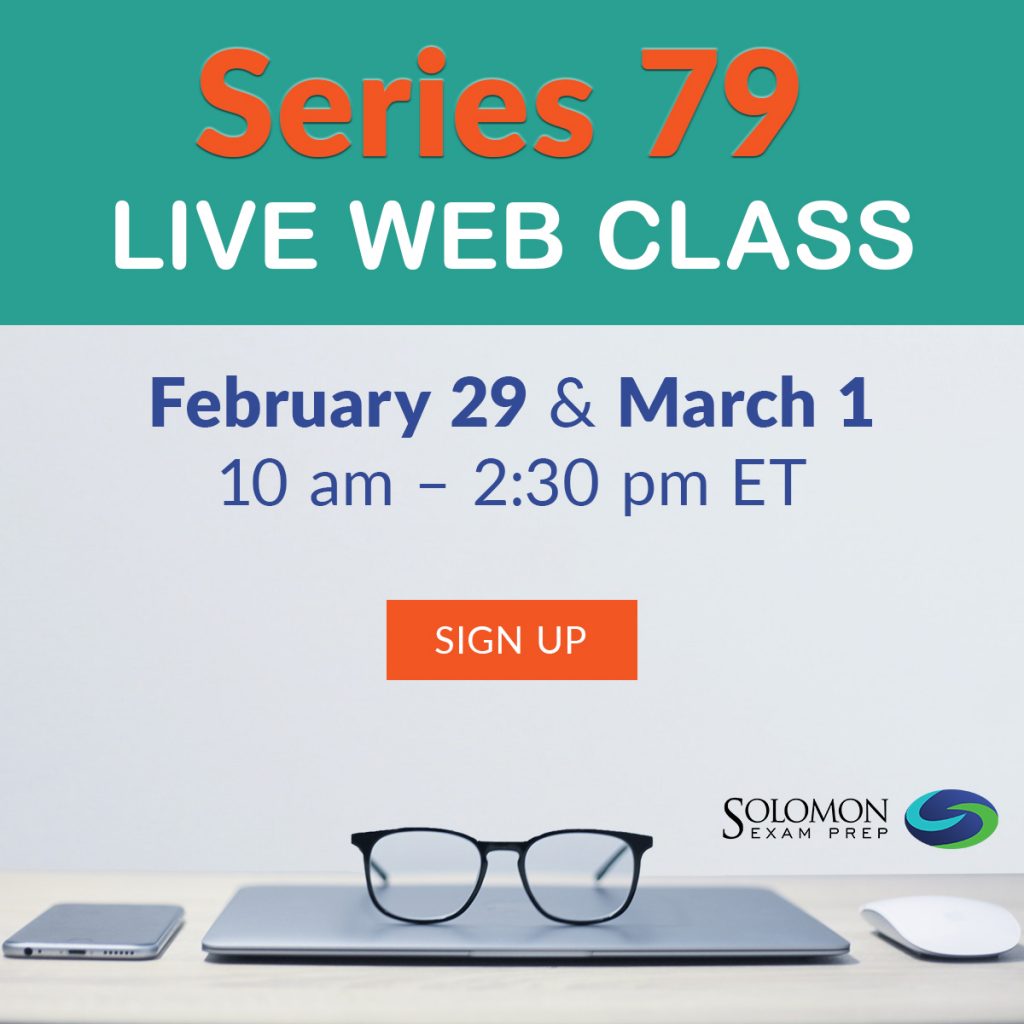 Calling all lonely Investment Bankers to be! If you're studying for the FINRA Series 79 exam and you don't want to do it all by yourself: Solomon Exam Prep to the rescue.  Solomon Exam Prep is pleased to announce a weekend Series 79 exam prep intensive class on February 29 & March 1, 10-2:30 ET.
The Series 79 exam requires a broad knowledge of the rules, regulations, and industry practices that govern US capital markets and investment banking. The questions on the exam are drawn from three different subject areas that FINRA deems to represent the major job functions of entry-level investment bankers: 
Collection, Analysis, and Evaluation of Data (37 questions)
Underwriting/New Financing Transactions, Types of Offerings, and Registration of Securities (20 questions)
Mergers and Acquisitions, Tender Offers, and Financial Restructuring Transactions (18 questions)
Solomon recommends studying 80-100 hours over a six-week period. Already studying for the Series 79 and looking for an additional way to boost your learning? Our next Live Web Class for the Series 79 is on February 29th and March 1st and covers everything you need to know to pass the exam. And if you purchase the class as part of a materials package, you receive a discount off the cost of the class! Can't attend the class in real time? Attendees can access a recording of the class for 15 days. 
To learn more and sign up, go to https://solomonexamprep.com/series777/ or call Customer Service at 503-601-0212.