Congratulations to Shira K., this month's Study Question of the Month winner! 
See the answer below!
***Submit your answer to info@solomonexamprep.com to be entered to win a $10 Starbucks gift card.***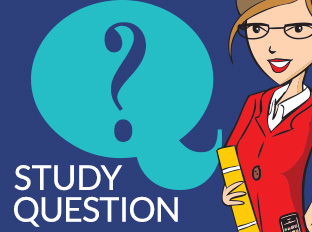 Question (Relevant to the Series 27 and Series 28)
PDQ Brokers has a net long position of $15 million in 20-year Treasury bonds and a net short position of $10 million in 3-year Treasury notes. 20-year Treasury bonds have a haircut of 5.5% and 3-year Treasury bonds have a haircut of 3%. The required haircut in calculating net capital is:
A. 5.5% of the larger net long position
B. 3% of the smaller net short position
C. The difference between the haircut for the two positions
D. The sum of the haircuts for the two positions
Answer: D. The 20-year net long and 5-year net short positions each belong to a different Treasury category for purposes of calculating net capital. The haircut for Treasury and agency securities is the sum of the haircuts from each category.