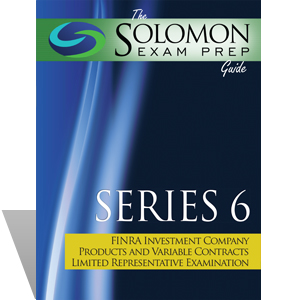 Solomon Exam Prep is pleased to announce that PreLicense.com has chosen to partner with Solomon Exam Prep to provide an online study program for the Series 6 and Series 63 qualification exams. PreLicense.com's new Series 6 and Series 63 courses include the Solomon study guide,
practice quizzes, and full-length practice tests.
"We are honored that PreLicense.com has chosen Solomon Exam Prep to partner as their securities exam prep partner," said Jeremy Solomon, co-founder of Solomon Exam Prep. "A securities exam is not just a regulatory requirement, it's also an important learning experience. We look forward to educating many more individuals through this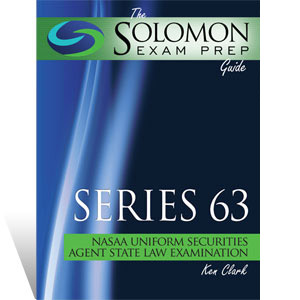 exciting partnership."
For more information about the Series 6 or Series 63 exams, or any other securities licensing exams, go to SolomonExamPrep.com or call 503-601-0212.