Pass Probability and Remediation Reporting
Advanced Assessment Tools, including Pass Probability™ and Remediation Reports


Solomon Pass Probability
Pass Probability is Solomon Exam Prep's industry-leading AI technology that measures your readiness to pass your securities exam – based on the performance of thousands of Solomon students.
Once you take five Solomon practice exams in the Exam Simulator, the Solomon Pass Probability tool calculates the probability that you will pass your test.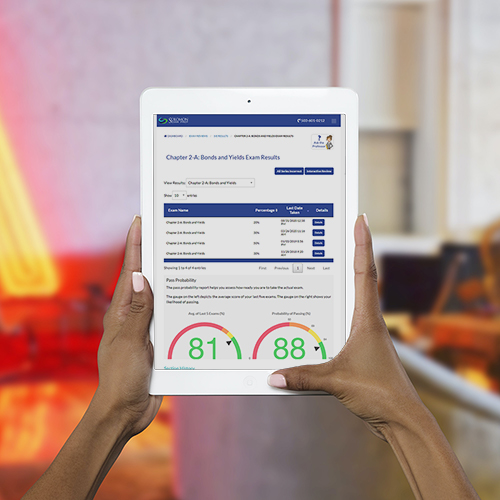 Solomon Remediation Reporting
Connected to the Pass Probability tool, the Solomon Remediation Report provides an added level of customized study support.
After you take five Solomon practice exams, if your Pass Probability is below 75%, you receive an individual Remediation Report detailing how to focus your study efforts BEFORE taking your exam.
The Remediation Report gives you:
Summary of current study progress
Personalized recommendations on areas for growth
Study tips for the homestretch
Reminders about student support elements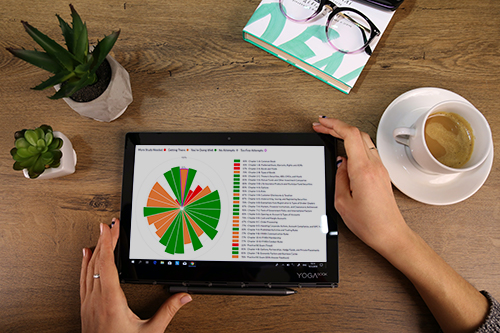 Karen Solomon, PhD., Solomon Exam Prep co-founder and Director of Content says:
"When studying for a securities licensing exam, the tricky part is knowing whether you have learned enough to pass. That's why we developed Pass Probability. It tells you how likely you are to pass your exam, based on the results of thousands of Solomon customers. And if you're not ready to take your exam, the Solomon Remediation Reporting feature tells you what knowledge areas you need to improve in and how to accomplish that."
Solomon Pass Probability and Remediation Reporting are currently available for the following exams: SIE, Series 6, Series 7, Series 24, Series 63, Series 65, Series 66, Series 79, and Series 82.