SIE
Live Classes
Learn important concepts from a live instructor to help you pass your FINRA Securities Industry Essentials (SIE) exam.
May 15 – 19
Monday – Friday
12:00 pm ET – 3:15 pm ET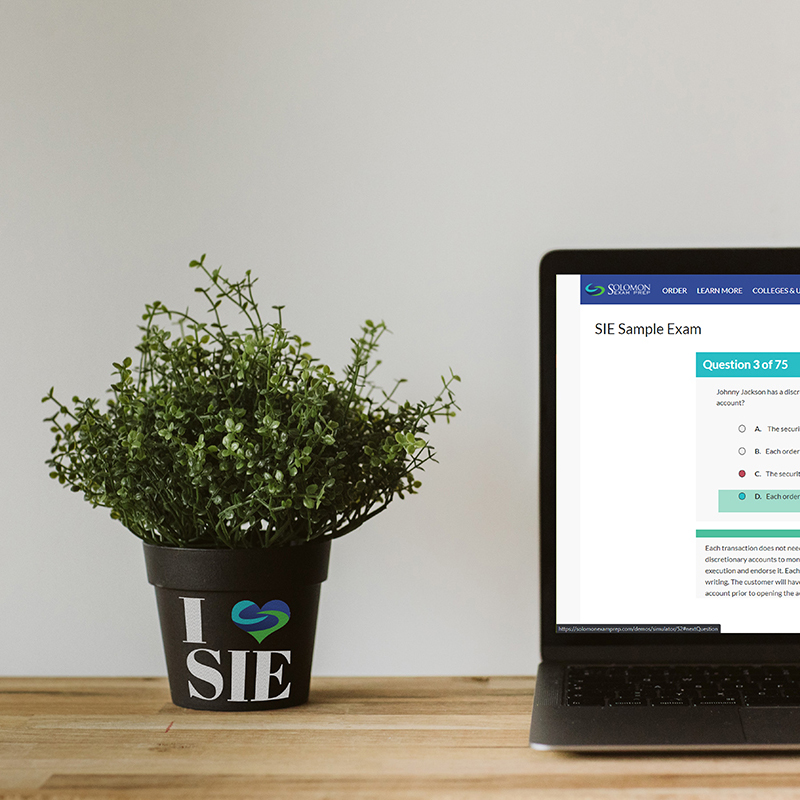 Why take a Solomon Live Class?
Solomon Live Web Classes give students the opportunity to supplement their studying with live instruction from Solomon content professionals. Enjoy in-depth, live explanations, ask follow up questions, and hear relevant questions from fellow students.
Learn Anywhere: Take classes online via computer, tablet, or smart phone.
Learn Anytime: Class recordings are available for 30 days after the class ends.
Is a Live Class right for me?
Solomon Live Web Classes are best for students that have already done a significant amount of studying for their exam. The class will give the student the opportunity to review material and ask any relevant questions before they sit for their exam.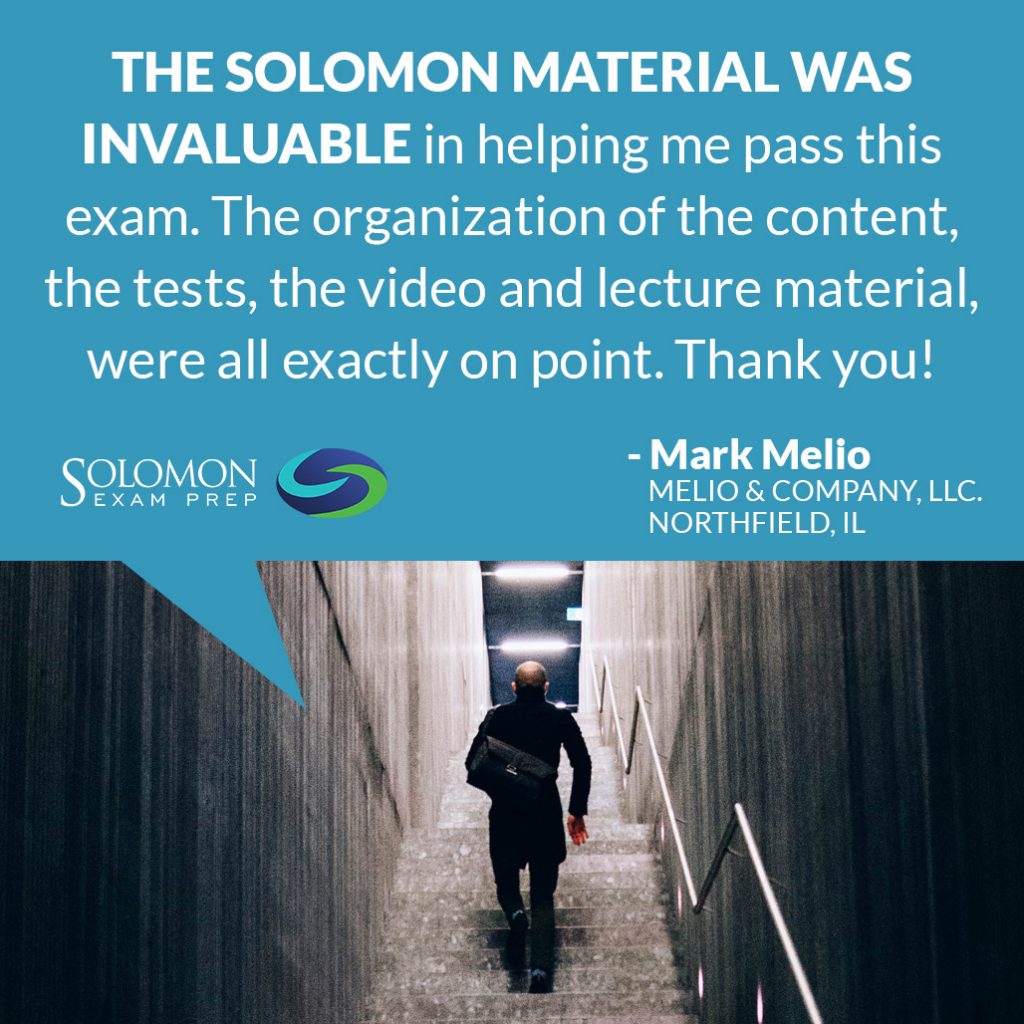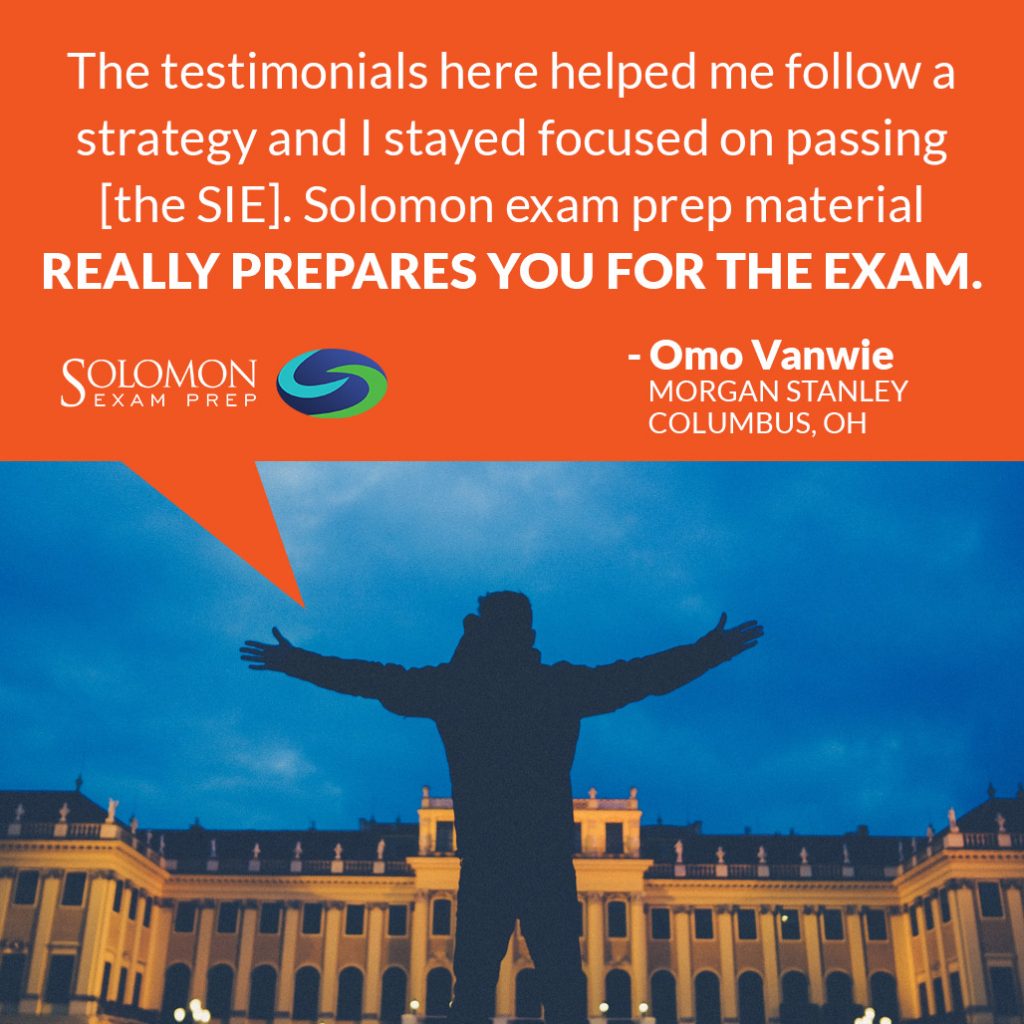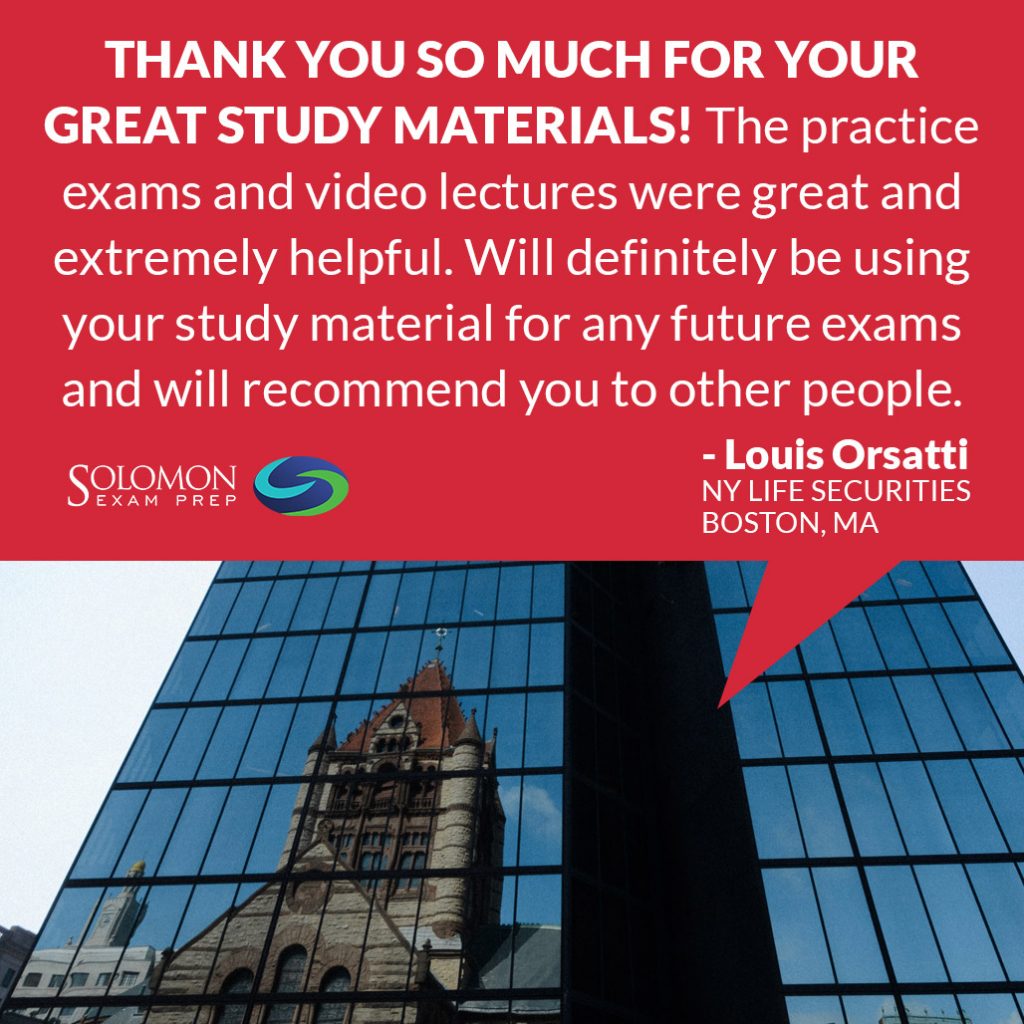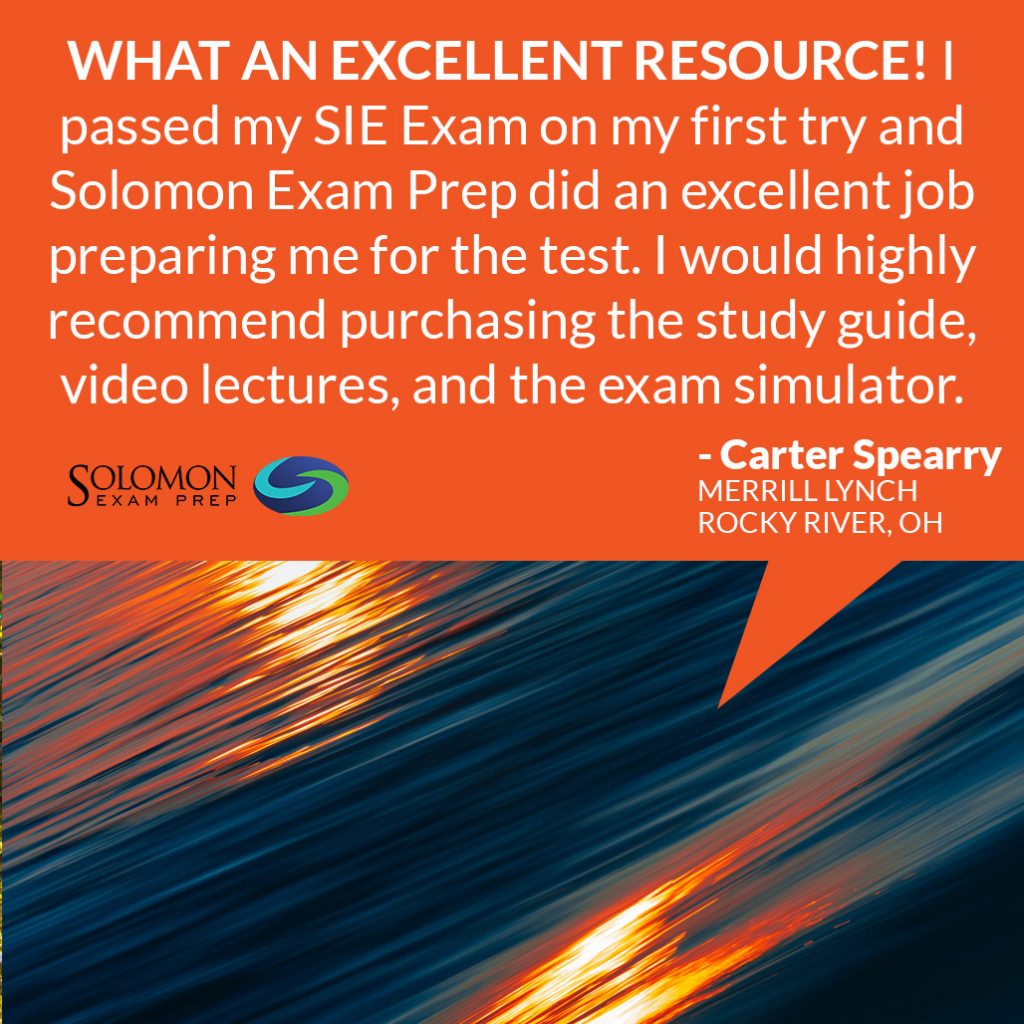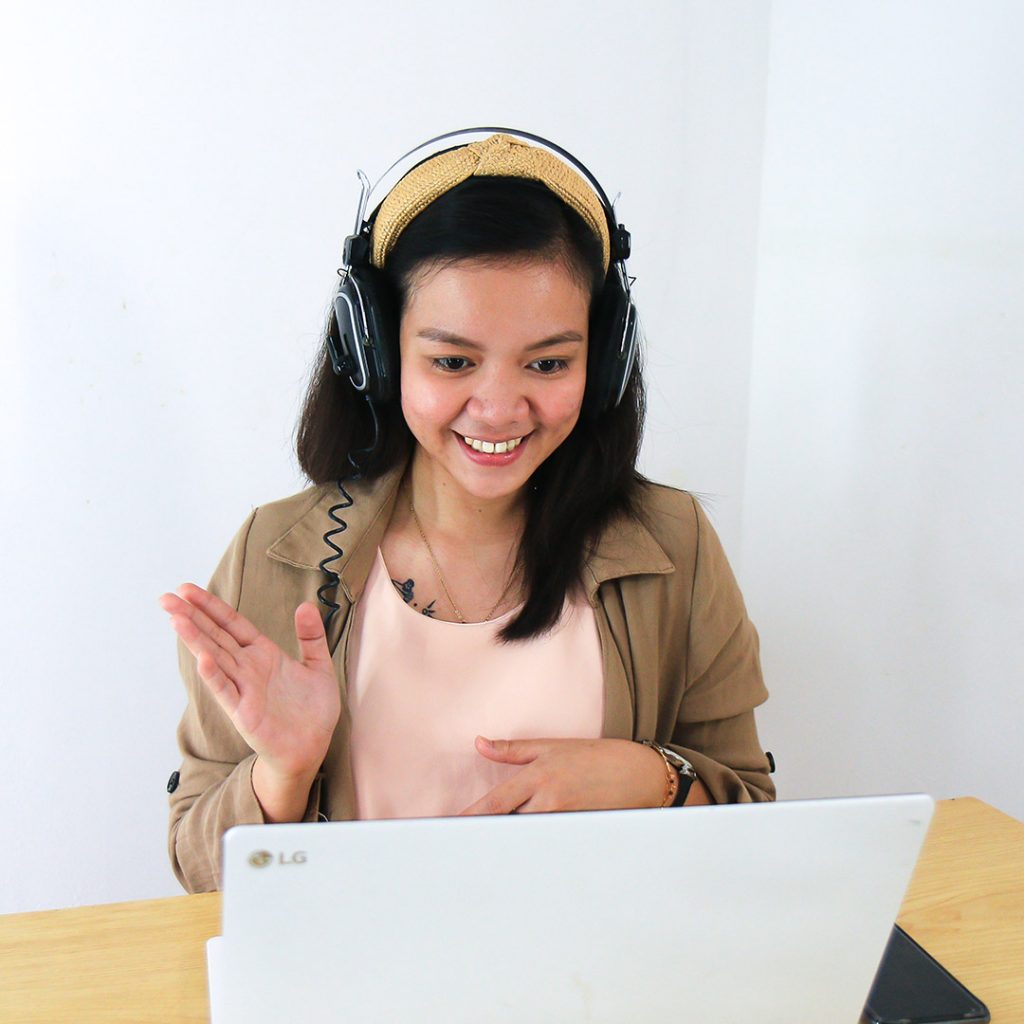 Common Stock
Preferred Stock, Warrants, Rights and ADRs
Bonds and Yields
Types of Bonds
Treasury Securities, ABS, CMOs, and Munis
Mutual Funds and Other Investment Companies
Life Insurance Products and Municipal Fund Securities
Options
Options, Partnerships, Hedge Funds, and Private Placements
Risks
Customer Disclosures & Taxation
Underwriting, Issuing, and Registering Securities
Exemptions from Registration & Types of Broker-Dealers
Markets, Financial Institutions, and Clearance & Settlement
Economic Factors and Business Cycles
Tools of Government Policy and International Factors
Opening an Account & Types of Accounts
Cash and Margin Accounts
Order Processing
Handling Corporate Actions, Account Compliance, and SIPC Rules
Prohibited Activities and Trading Rules
FINRA Conduct Rules
FINRA Membership
Number of Sessions: 5
Session Length: 3 hours + one 15-minute break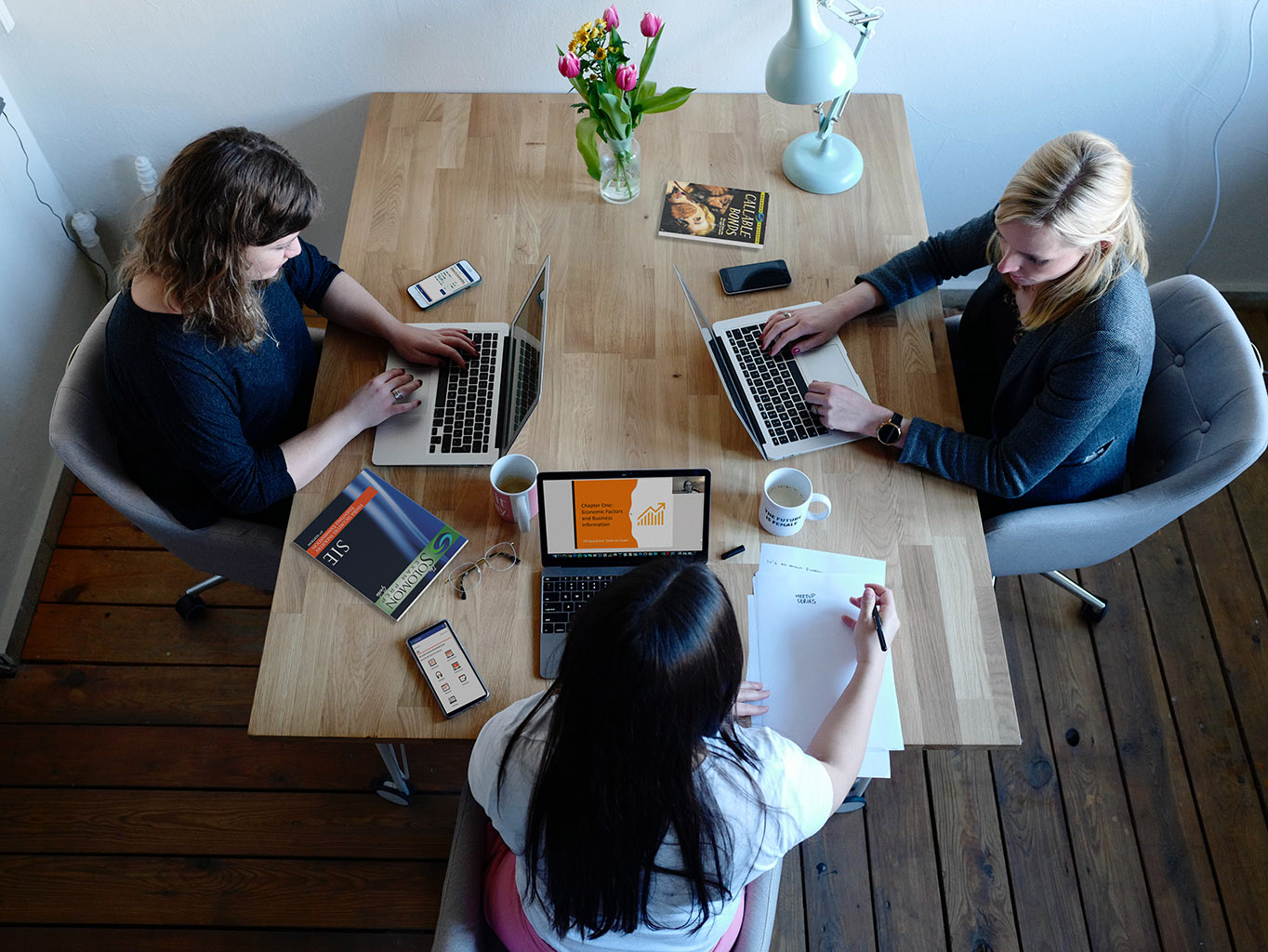 In 2017 FINRA restructured a number of their tests and created an "essentials" test covering basic industry concepts. It is open for anyone over 18 to study and take, and the results are valid for four years. While passing the SIE does not qualify individuals to engage in securities business, it must be passed in order for individuals pursue a number of careers in the financial industry.
Solomon Exam Prep has been on the cutting edge of providing innovative resources for those studying for the SIE including study guides, exam simulators, on-demand video lectures, audiobooks, digital flashcards, and Pass Probability™ scores. A full list of what Solomon offers for SIE students, as well as samples, can be found by clicking the following button.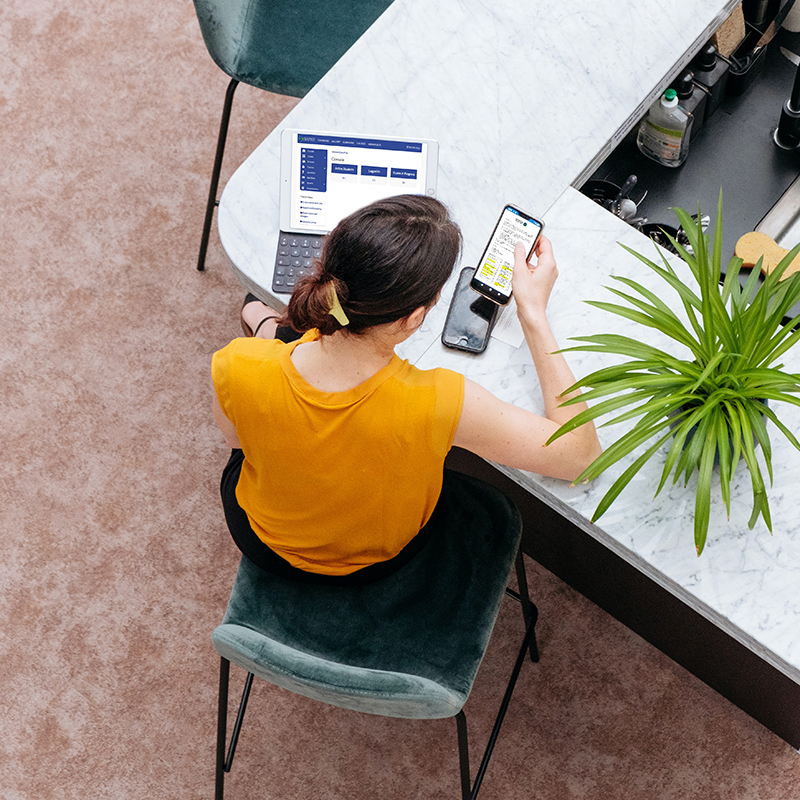 August 15 – 19
Monday – Friday
12:00 pm ET – 3:15 pm ET
October 24 – 28
Monday – Friday
12:00 pm ET – 3:15 pm ET