This month's study question from the Solomon Online Exam Simulator question database is now available.
***Submit your answer to info@solomonexamprep.com to be entered to win a $10 Starbucks gift card.***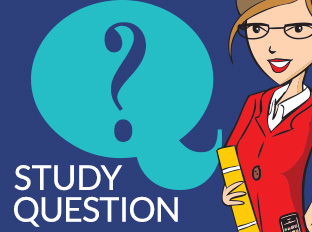 Question (Relevant to the Series 7, Series 52, and Series 65) 
Jenny lives in Minnesota. She is comparing a Washington state municipal bond that pays 5% to similar corporate bonds. She has a federal tax rate of 20% and a State rate of 4%. What yield will the corporate bond have to pay to be equivalent to the municipal bond?
Answers:
A. 4%
B. 5%
C. 6.25%
D. 6.58%
Correct Answer: C. 6.25%
Rationale: Because Jenny lives in Minnesota, the interest on her municipal bond will be tax-exempt at the federal level, but not at the state level. To calculate the tax-equivalent yield of a municipal bond, simply take the rate of the municipal bond and divide it by 1 minus the tax rate. So the tax equivalent yield = .05/(1-.20) = .0625 or 6.25%.
Congratulations! This month's winner is Ruth K.
Weekly study questions are from Solomon's industry-leading Online Exam Simulator.