Congratulations to Nelson C., this month's Study Question of the Month winner! 
See the answer below!
***Submit your answer to info@solomonexamprep.com to be entered to win a $10 Starbucks gift card.***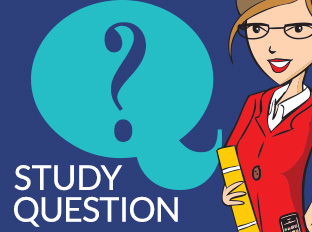 Question (Relevant to the Series 6)
Monique wants to invest in mutual fund shares, but she only plans to keep the shares for just over a year. Which shares are most suitable for Monique?
A. A shares
B. B shares
C. C shares
D. There is not enough information to answer the question.
Answer: C. C shares have no front-end or back-end charges, so breakpoints don't apply, and there is no need to hold shares for a minimum amount of time to save money. The only exception is a 1% back-end charge if the investor redeems the shares less than a year after purchasing them. However, C shares have the highest annual 12b-1 fees, so they are not suitable for long-term investments. For Monique, however, they would work perfectly.