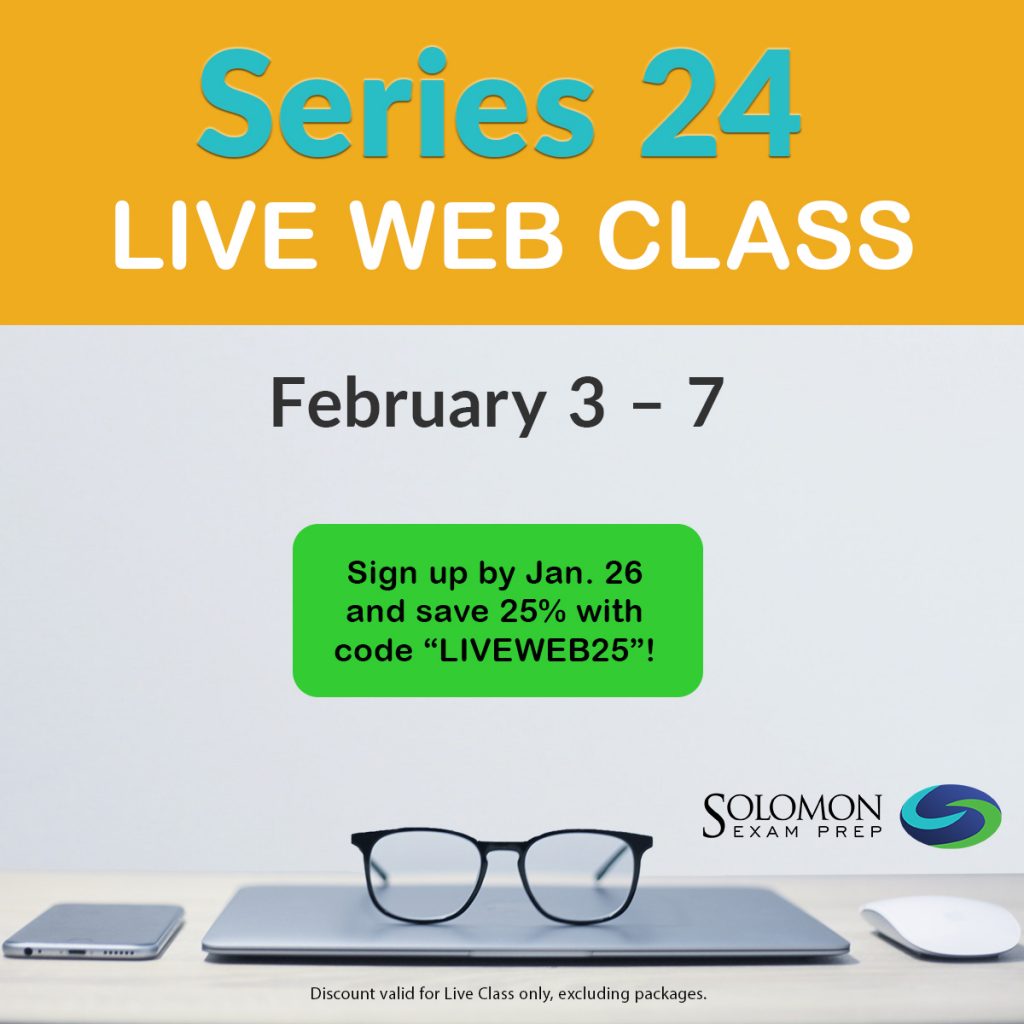 Have you been thinking about taking a Solomon Live Web Class to supplement your studies with the Series 24? Now would be the perfect time to sign up! 
For a limited time, receive 25% off the purchase of a Live Web Class. This discount applies to all of Solomon's current Live Web Class offerings, including the Series 24, Series 63, Series 65, Series 79, and Series 82.
Interested? Visit the Solomon Exam Prep website to learn more about the Live Web Classes and to order. Enter the coupon code LIVEWEB25 during checkout. Have questions? Give us a call at 503-601-0212 between 8:00 am and 4:00 pm PST.
Don't wait! This is your last chance to sign up for the upcoming Series 24 Live Web Class, which runs from February 3rd to the 7th.