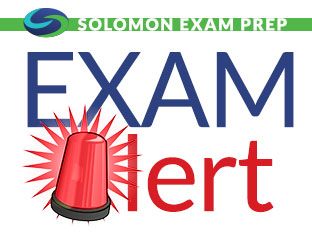 Effective October 27, 2014, FINRA has revised its arbitration rules regarding when arbitrators may refer matters to FINRA for disciplinary investigation. Arbitrators may now make such referrals during an arbitration if they become aware of an issue that they believe poses a serious threat that will harm investors unless immediate action is taken. Previously, arbitrators could not make referrals until the conclusion of a case.
Source: Regulatory Notice 14-42: SEC Approves Amendments to the Arbitration Codes to Expand Arbitrators' Authority to Make Referrals During an Arbitration Proceeding
This alert applies to the Series 6, Series 7, Series 24, Series 26, Series 62, Series 79, and Series 82.