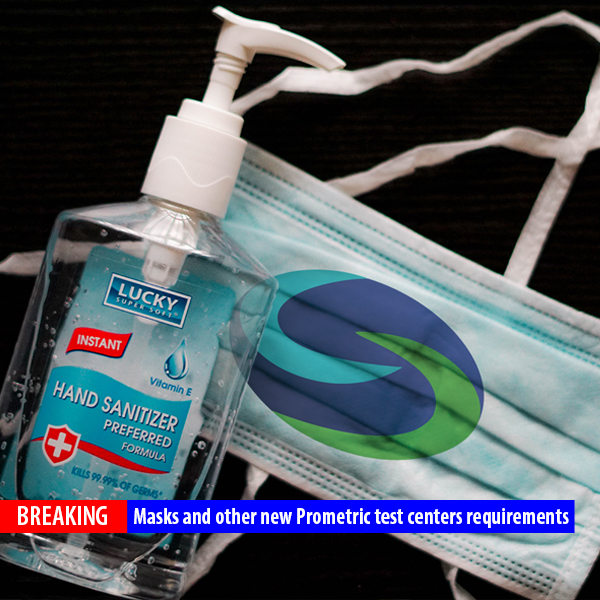 Prometric has announced social distancing procedures with the re-opening of test centers. Test-takers must bring and wear a mask while at the test center. Anyone without a mask will be denied entry and marked as a "no show."
Other changes:
Test takers will be required to stand on the 'stand here' sign or 'X' in place on the floor, designating a safe distance away from the test center employee.
Test takers will be seated in a manner that ensures distancing guidelines are satisfied during testing.
Monitoring of the test room will be done exclusively using existing DVR monitoring. Physical walk throughs will be waived unless there is adequate space to comply with local government distancing guidelines.
Return of scratch paper instead of dry erase boards.
Test center staff to clean all surfaces, including every workstation, admin desk, and proctor desk, between each test taker and at the start and end of each day.
For the full list of Prometric test center procedures and requirements, please click here.
You can also see a list of which test centers have reopened here.